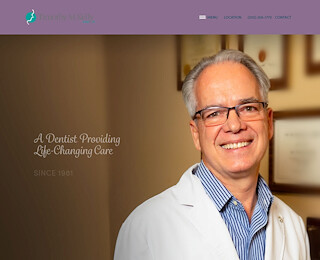 Choose a family dentist in Albuquerque who can meet the needs of all your family. Dr. Timothy Kelly offers trusted, caring dentistry in a convenient location. New patients to our practice enjoy exclusive benefits and discount pricing, like our New Patient $79 special for non-insured patients that includes an exam, x-rays, and cleaning.
Dental Care Savings Every Visit
If you're of the growing number of Albuquerque residents not covered by a dental care insurance plan, Dr. Timothy Kelly can help you get the dental care you need now. Apply for our in-office dental savings plan to save money every time you visit our office. We offer our new patients a one-time, no-cost, no-obligation consultation visit to meet Dr. Kelly and staff and to discuss your objectives for treatment. We'll provide solutions and together, will determine a treatment plan that's perfect for you!
Visit A Leading-Edge Dentist in Albuquerque
If your teeth have minor imperfections, such as chips, cracks, or discoloration that prevent you from smiling, take heart. Our office provides direct cosmetic bonding – a popular way to help you achieve the smile of your dreams.
Bonding is one of the most affordable ways to improve the appearance of teeth that are discolored, decayed, cracked, chipped, misshaped, or gapped. Best of all, it's relatively inexpensive to achieve long-term results. Learn more about the benefits of bonding in our 'Services' section online.
More Natural-Looking Cosmetic Dentistry
When you smile, do your amalgam fillings take center stage? If you find yourself hiding your smile due to silver-colored fillings, Dr. Timothy Kelly can replace your amalgam fillings with tooth-colored fillings that match the color of your existing tooth enamel. This is usually done as the fillings need replacing when compromised due to age and wear.
When you need a new filling, you can opt for the same procedure for improved aesthetics using an innovative material that preserves healthy tooth enamel. Ask us about tooth-colored fillings during your next visit with our staff.
No-Fear Restorative & Cosmetic Dentistry
Has a fear of the dentist chair kept you from having dental work performed? No need to feel newvous about seeing our dentist in Albuquerque. We offer two options for sedation to ensure your comfort and relaxation. As a dental practice offering a wide range of dental services, we understand the unique concerns of our patients. Rest assured, your comfortable experience is of the highest concern to our staff.
View Our Smiles Gallery
See before-and-after photos of patients who have placed their trust in us for their dental care and left our office with a beautiful new smile. If you're in search of a general dentist in Albuquerque, you'll find all of the services you're looking for available through our practice. Choose Dr. Timothy Kelly for preventive care, innovative treatments and techniques, restorative & cosmetic care, and for 100% commitment to an excellent experience with us.
Dentist Albuquerque
Timothy M. Kelly, DMD, PA
(505) 256-1770
1441 Carlisle Blvd NE, Albuquerque, NM 87110
View Larger Map