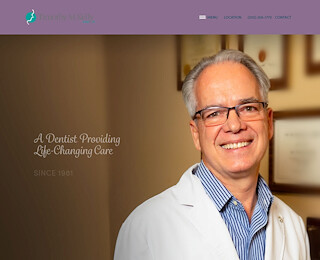 Take your time when looking for a dentist providing orthodontics in Albuquerque. 
Why Traditional Braces?
There are multiple functional advantages of choosing traditional braces over aligners. While metal bracket and wire braces may be considered "old school" in today's circles, that's a myth. The technology is continually on the leading edge. It's their unique advantages over more modern options, like Invisalign, that make them the better choice for many patients - especially the younger set. Also, for complex repositioning of teeth, conventional braces remain the most-recommended method of improving your smile.
Cost Considerations
New technology braces claim the "cheapest way to straighten teeth," however it's not that simple. We invite you to schedule a free, new-patient consultation with Dr. Kelly and his team to learn about affordable metal braces and to determine you or your teenager's candidacy for orthodontic treatment. You may be surprised how affordable traditional braces are.
Aesthetic Considerations
Today's metal braces lack the metal bands that once surrounded each tooth and made for a very silver-looking grin. Without the metal band, braces no longer give the railroad-track appearance that made some patients self-conscious social situations. A more streamlined appearance and less metal make traditional braces less showy. Before discounting traditional braces, speak with our team about the unique advantages of conventional orthodontics in Albuquerque.
Affordable Orthodontics in Albuquerque
Our commitment to offering our patients the most cost-effective, consistent results stems from our desire to provide the highest quality of dental and orthodontic care to our community. If you're looking into the benefits of braces for yourself, your teen, or your child, give us a call to book a consultation appointment to discuss your options.
Save With Our Dental Savings Plan
We offer uninsured orthodontic patients the opportunity to opt in to our in-office plan that will save you money on treatment. To learn more details about our Dental Savings Plan, reach out to Dr. Timothy Kelly and his team by phone or through our website's contact form. We can't wait to welcome you!
Orthodontics Albuquerque
Timothy M. Kelly, DMD, PA
(505) 256-1770
1441 Carlisle Blvd NE, Albuquerque, NM 87110
View Larger Map