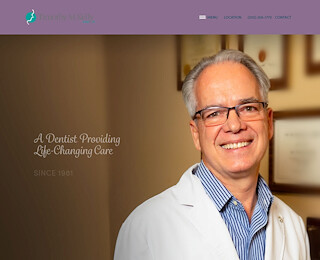 When research teeth whitening in Albuquerque, consider the professional results you'll experience from Dr. Timothy Kelly and his staff. Professional-strength whitening is proven to be the best option for patients looking for safe and consistent results. Schedule a new patient visit to determine whether you're a good candidate for whitening and check out our website's Smiles Gallery for before-and-after photos.
Is Whitening the Right Decision?
Teeth whitening is not right for everyone; however, if you're a candidate, you'll walk out of our office after a whitening treatment with beautiful results you'll want to show off immediately. If your teeth have taken on a dull or stained appearance from foods, drinks, aging, or smoking, you'll see a big difference after a single treatment. Put your best smile forward with a new shade of white that not only improves your appearance but also creates soaring self-confidence.
Watch Our Teeth Whitening Video to Learn More
On our webpage, click the 'Services' tab and select 'Teeth Whitening' from the Cosmetic Dentistry list of procedures to find our brief and informative video that will help you understand the advantages of whitening and the benefits of maintaining healthy teeth and gums. For some patients, whitening is not the best option for correcting discoloration (e.g. change of tooth color from the inside), and in these cases, Dr. Kelly may recommend veneers or another cosmetic procedure that can cover tooth imperfections instead.
Avoid Inferior Whitening Products
When we tell our patients that professional whitening is the only method we recommend for safe, reliable results, we're not trying to sell our services; rather, we're trying to help patients avoid the disappointment and sometimes harmful effects that can result from using a store-bought whitener.
Getting exceptional results starts with choosing the right type of whitening product - one that will deliver to your standards will always come from a dentist. By trying to save a few dollars at the pharmacy, you'll end up wasting money on a gel that will not whiten your teeth in the way you had hoped it would.
Choose The Best Option
You have several options when thinking about teeth whitening in Albuquerque. We like to tell our patients to consider all possibilities but only choose the one that's best for their health and overall results. That choice is clear - professional teeth whitening administered by Dr. Timothy Kelly and his team. Save on treatment by signing up for our in-house dental savings plan.
Teeth Whitening Albuquerque
Timothy M. Kelly, DMD, PA
(505) 256-1770
1441 Carlisle Blvd NE, Albuquerque, NM 87110
View Larger Map